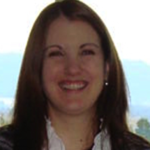 Leah Hemeon
Managing Partner; Senior Instructional Designer at
Hemeon Learning Inc.
About

Leah Hemeon

I got my start in eLearning when someone handed me a copy of Adobe Captivate and told me to "capture some screens." I knew a lot about facilitation and a little about ID so I brought the two together to create my first software course. 15 years later and I'm still designing and developing.
A short sample course created for a case study. The course is part of a larger solution for a fictitious company.